About Us
---
Our Approach
Innovation is our hallmark; innovative solutions do not need to be complex. Innovation is a process yielding sustained improvement. Hardware is a critical part of improvements yet only a portion.
We provide confidential, unbiased analysis and development. Practical analysis with recommendations is our primary product. We use a combination of experimental data, correlations, and mathematical models of appropriate complexity to develop solutions.
Charles W. Lipp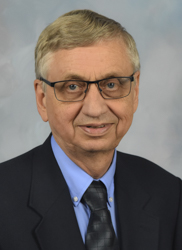 Charles W. Lipp is the Principal Consultant at Lake Innovation LLC with expertise in the areas of spray science and technology, reactive process mixing, and process scale-up. His diverse technical interests include cavitation and multiphase flows with application to chemical and plastics manufacturing processes. He wrote and published Practical Spray Technology: Fundamentals and Practice in 2013. Articles he wrote on spray applications were published in Chemical Processing and Chemical Engineering Progress, CEP. He is also a lecturer, teaching short courses through the University of Wisconsin Engineering and Professional Development Department. He was a Technical Leader in the Engineering and Process Sciences: Fluid Mechanics and Mixing group of The Dow Chemical Company. His 35-year career at Dow included work on numerous process applications of spray and atomization technology and design of process injector systems. He led projects that developed and scaled-up manufacturing process technology that resulted in over 15 US patents. Chuck edited the Sprays article in the Kirk-Othmer Encyclopedia of Chemical Technology, 5th edition, and authored several peer-reviewed journal articles. He is an active member of AIChE and ILASS (Institute for Liquid Atomization and Spray Systems) Americas. He serves ILASS Americas as a member of its board of directors. His BS degree in chemical engineering is from Iowa State University.
He also does volunteer work with Engineering Ministries International (eMI www.emiusa.org) on humanitarian projects. This work gives him the opportunity to help children and families around the world step out of poverty and into a world of hope. Volunteer projects with eMI require the creative application of skills to match the local cultural and physical environment. This work has involved project travel to Uganda, Bangladesh, and Haiti.
Photography is one of his hobbies. The images used on this website are examples of his work.
---
Selected Publications and Presentations
2019 "Spray Drying Essentials:An Introduction to the Process Technology" Amazon E-book

2017 "Spray Effectively," Chemical Processing, June 2017

2015 "Select the Right Spray Nozzle," Chemical Processing, March 2015

2014 "Spray Nozzles 101: Spray Nozzle Selection," Chemical Engineering Progress, Aug 2014

2013 "Spray Technology: the Heart of Any Spray Dryer," presented at the Powder and Bulk Solids Texas Conference, October 16, 2013

2012 Practical Spray Technology: Fundamentals and Practice, ISBN: 978-0-578-10090-6, Hardback, Pages 253 including index, Lake Innovation, (available from Amazon)

2011 "Chemical process development of Sorel cement from seawater bitterns using TRIZ methodology," Charles W. Lipp, Lake Innovation LLC, Musad Ranna, MCC Bangladesh, Bogra, Bangladesh, Presented at TRIZCON 2011, November 2011 Detroit, MI
---